Posts

14

Joined

Last visited

WCoins

195 [ Donate ]
About WYDScript
Recent Profile Visitors
The recent visitors block is disabled and is not being shown to other users.
WYDScript's Achievements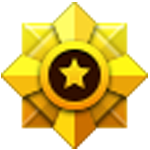 Participative (2/15)
Recent Badges
Mais uma vez obrigado pela recepção, estou adquirindo conhecimento e espero em breve poder contribuir com a comunidade !! Sanji me registra la no seu grupo do discord !!

Parabéns pelo conteúdo, me ajudou muito !!

Boa tarde, se postar aqui vai estar na área errada, por favor direcionar as imagens para a área 18+

Obrigado por disponibilizar o conteúdo, vai contribuir muito.

Se tiver Cross e remake no cliente pra PC wyd vai decolar de novo

Ficou muito top, com certeza vou jogar. Já vou comprar +1 celular pra jogar com mais contas

1

Bom dia Excelente ferramenta, seria interessante o autor do tópico atualizar o link. Obrigado pelo re up.

Qual o erro ? Recomendo ler as alterações que eu fiz e implantar apenas as que envolvem as novas janelas.

Também estou usando essa source e acabei de ter um problema parecido, como usei o cliente original o jogo fechava devido a ausência das janela. Resolvi da seguinte forma. https://github.com/WYDScript/With-Your-Destiny/commit/b51709fe837d244573761c029e565fab66d57aae#diff-340f463033e0fd5ddeabb922df4d4f1b5747494d0f5ed9894f13b6e13ca831f5 Desabilitei todas as novas janelas no ClientPatch.

Boa tarde amigos, estou iniciando hoje na área de programação voltada a WYD e vou tentar contribuir com a comunidade. Atualmente estou cursando analise e desenvolvimento de sistema na UNIP e como sempre joguei WYD vejo como uma oportunidade de aprimorar meu conhecimento. Espero poder ajudar.